Tumble transforms shared laundry spaces
into

NOI-generating assets.
The
Tumble Smart Laundry

app

Residents finally have the modern laundry experience.
The convenience residents
deserve.
Designed with the resident first, bring efficiency to your most used space.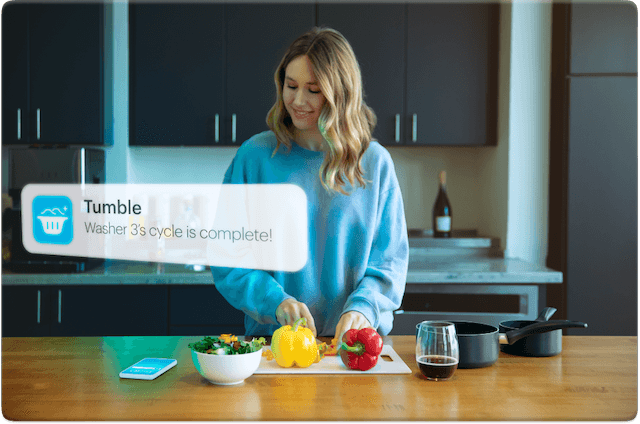 We handle
everything.
Using predictive maintenance and IoT technology, we keep machines up and running with the lowest downtime in the business.
Built to make laundry day easier.
Way easier.
Our features = higher satisfaction, faster leasing, and increased property NOI.
Real-time availability
Cashless payment
Cycle tracking
Machine security
Instant support
Push notifications
Residents
love

us

Thousands of people are using Tumble today!
Deliver what you and your
residents

deserve
Our partners
love us

too

The biggest multifamily names in the industry use Tumble.

Tumble has provided much more than smart laundry services, it has become a cornerstone in our portfolio's amenity offerings, providing best-in-class property management and commitment to adopting only the best technology to serve our residents.

Discover the
Smart Laundry

Difference

We designed the worlds only fully integrated smart laundry platform for residents and onsite teams.

Tumble does things that the other guys can't.
Optimized Resident Experience
An experience designed to optimize shared laundry rooms and efficiently move residents through an already unpleasant chore.
Streamlined Onsite Management
With real-time support residents contact Tumble directly, taking the burden off of onsite teams.
Increased Property NOI
On average, tumble increases gross revenue by 45%.
Maximum Asset Utilization
Maximize asset utilization and unlock new revenue opportunities with Tumble On-Demand.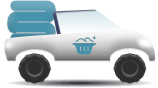 Introducing
Tumble Laundry On-Demand
Transform your laundry rooms into profit centers. Boost your property's revenue and empower residents with gig work opportunities with Tumble's on-demand wash-and-fold platform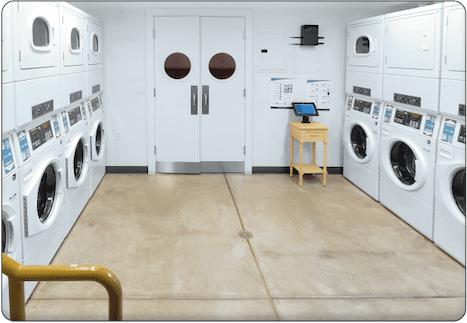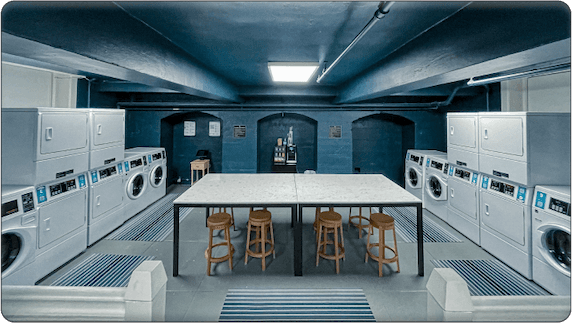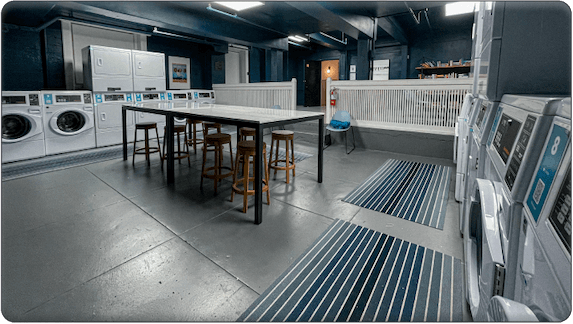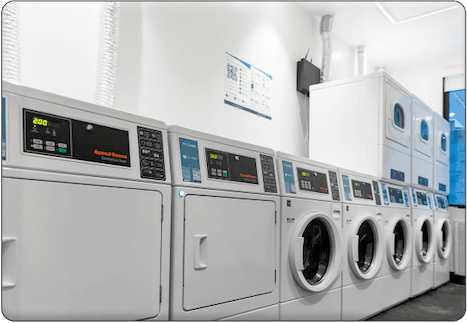 Increase your NOI by amenifying
with
Tumble Smart Laundry