It's time for Tumble
Smart Laundry!


The only way you should do a SHARED LAUNDRY ROOM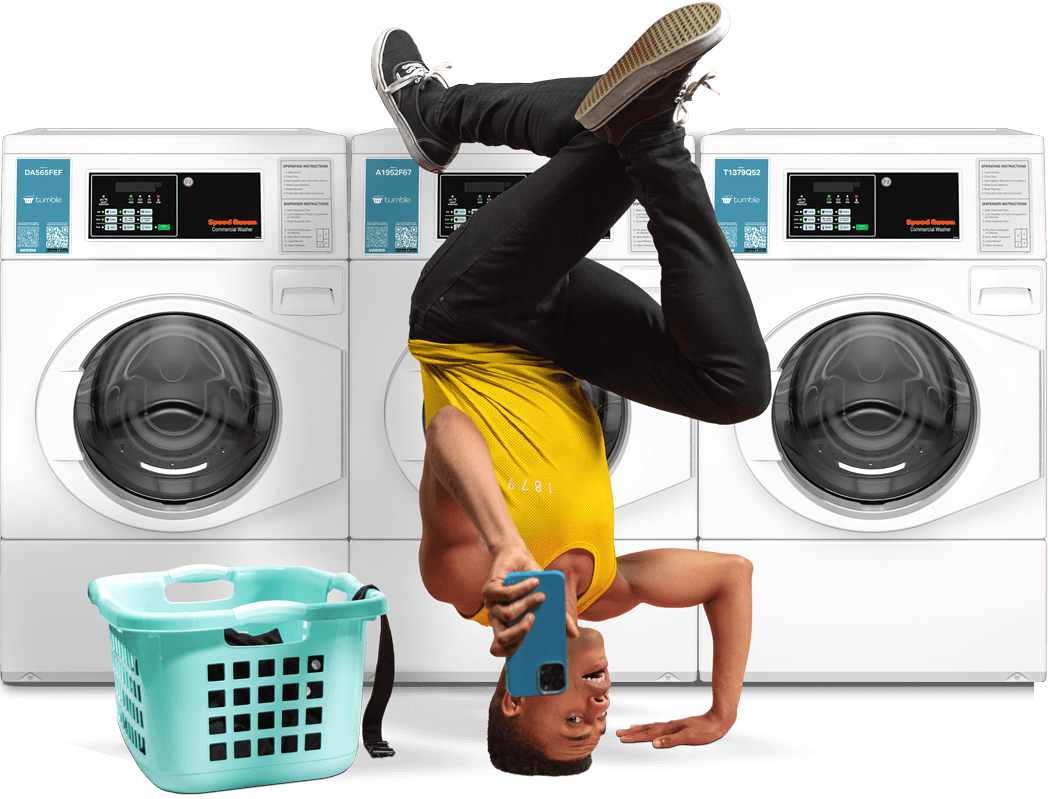 Tumble Smart Laundry
The Tumble app
The only #SmartLaundry app for shared laundry rooms.
Convenience Residents Deserve
Designed with the resident first, bring efficiency to your most used shared space.
WE handle everything
Using predictive maintenance and IoT technology we keep the machines up and running with the lowest downtime in the business.
Residents love Tumble.
Thousands of people are using Tumble today!
Why you need Tumble Smart Laundry
Tumble invented Smart Laundry for residents and onsite teams.
This isn't your grandparents laundry company!
Resident Experience
An experience designed to optimize shared laundry rooms and efficiently move residents through an already unpleasant chore.
Liberating your onsite team's time
With real-time support residents contact Tumble directly taking the burden off of onsite teams.
Property NOI
Increase property NOI by converting more prospective renters, reducing burden on onsite teams, and increasing retention.
Deliver what you and your residents deserve
Built to make laundry easier, the Tumble platform provides real-time availability of machines, cashless payment, cycle tracking notifications, a locking mechanism for the dryer, and live-chat with residents. This equals higher satisfaction, faster leasing, and increased property NOI.
Service

24/7

Ticket Reduction

99.9%

Hours Given Back to Onsite Teams a year

52 hours
Increase your NOI with Tumble Smart Laundry
Get more info here!